Why Clients Hire Guzzo Architects
Assembling and managing a strong design team is a rare trait among Architecture firms but one we express pride in having developed in the decades we've been in business. For over fifty years Guzzo Architects has designed hundreds of buildings that have significantly contributed to their individual landscapes.
Our projects include over 200 different types of retail stores, super markets, schools, and other leading edge buildings. Additionally, our experience expands into sustainable green design.
Proficiency is on your side when you choose to work with Guzzo Architects. The relationship we've fostered with a talented network of proven consultants, is what allows us to flawlessly oversee the entire scope of your project from start to finish.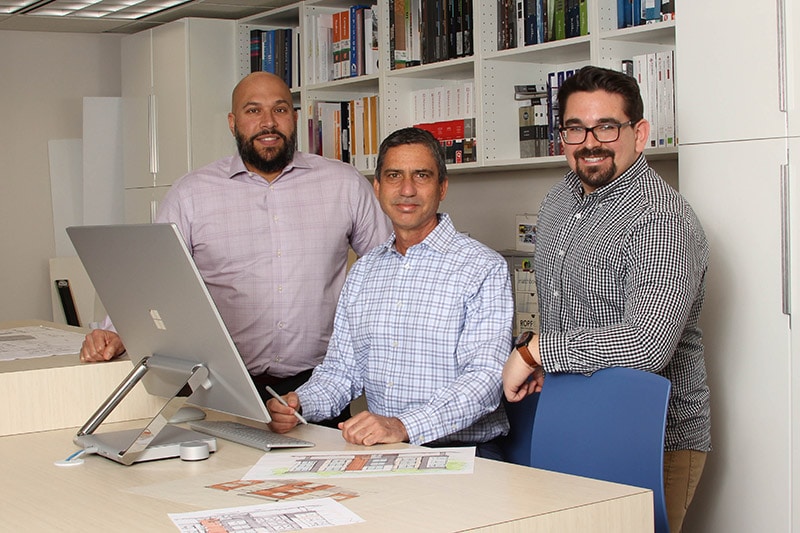 Licensed in the following states:
NJ  |  NY  |  PA  |  CT  |  DE  |  MD  |  VA  |  DC
Justin Scalfani
Project Architect
Anthony Ardizzone
Senior Project Manager
Jacob Chacko
Project Manager
Jesus Vasquez
Job Captain
Daniel Rasczyk
Project Coordinator
Kris Edquilag
Project Coordinator
I couldn't be happier with the service I have received. The time and effort Anthony has put into my project really shows. His attention to detail and the thoroughness of his plans to rebuild my home are unmatched. He is a pleasure to work withl. I strongly recommend them for any project. You cannot beat the level of detail they include in the plans as well as their professionalism and timely responses.
The Guzzo Architect team has been responsive to all phases of design of my 2 unit residential building in Roselle, NJ. They gave original design and blueprints for the full renovation of the building. They also returned after the construction started to discuss problem areas of the original structure and advise on necessary changes to the blueprints.
As a contractor it is important to have a good relationship with your architect. It is very comforting knowing that I have somebody like Guzzo Architects in my corner to help out whenever I need them. I couldn't be happier with the service I receive. Anthony Ardizzone and Anthony Guzzo have helped me a numerous amount of times and I appreciate their professionalism.